About us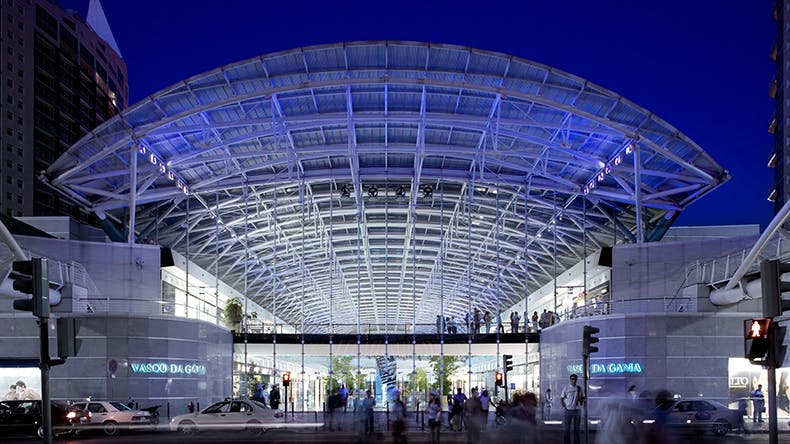 Welcome! 
Welcome aboard the Vasco da Gama Shopping Centre, a mall with unique architectural features where you can find 170 stores at your disposal, including 33 restaurants, 6 cinemas, a health club and several customer services.
Vasco da Gama centre is served by an efficient transportation network making it easily accessible both by railway, to Oriente station, and by road, from both North and South. Only ten minutes away from Lisbon's city centre and five minutes from Lisbon International Airport, Vasco da Gama's covered parking lot offers 2700 parking spaces. 
In addition to our wide commercial offer, including internationally renowned brands, the shopping centre enjoys fantastic outdoor terraces with a panoramic view of the Tagus river. Vasco da Gama Shopping Centre is ultimately the perfect place for a stroll, for shopping or for enjoying a drink at the end of the day. 
Come aboard and pay us a visit!