News
Are you going to Web Summit? Know the restaurants near the event!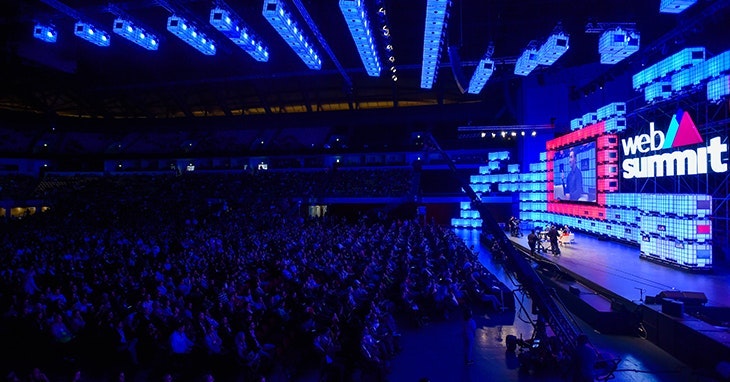 Web Summit is just 300 meters away from Vasco da Gama Shopping Center and its likely you'll find some of the keynote speakers at the world's largest technology event in the Shopping Center.
More than 70,000 attendees, CEO's of the world's largest companies, world leaders, movie stars and football players. This is the Web Summit. The biggest technology event in the world moved to Portugal and will put Lisbon in the center of the world between 4 and 7 of November.
If you are a participant in the event you already know that this week you will come across world-renowned personalities such as Tony Blair – former British Prime Minister; Margrethe Vestager – Vice-President of the European Commission; Guo Ping – Chairman from Huawei; Brad Smith – President of Microsoft; former football players – Ronaldinho and Deco; actor Ian Somerhalder, or Fernando Medina – Mayor of Lisbon.
But if you haven't paid much attention to Web Summit, get ready because you might also find some of these stars during your lunch break or before going to the movies at Vasco da Gama Shopping Center.
The Shopping Center is just 300 meters from the Altice Arena, which will be the focal point of the entire event – which is divided between this location and FIL exhibition center. So, given that conferences will force speakers and attendees to run all day long, don't be surprised if you come across Katherine Maher – CEO of Wikipedia; Gillian Tans – Booking.com Chairwoman; or Manik Gupta – Uber CPO. Or, if you have a more trained eye to identify football legends, the football player Ronaldo, Chairman of the Spanish club Real Valladolid.
You are more likely to meet any of these stars if you choose to have lunch on the Vasco da Gama shopping Center terrace – one of the coolest spots for sunbathers – and even though it is November, the truth is that we have not been lacking sun – having a quick meal with a unique view of the Parque das Nações and the Tagus river or just relax.
And if you already have a place at Web Summit but have not yet made a plan of how you will get to the event or how you will be able to eat in less than an hour, we are here to help. The short distance between the Altice Arena and FIL exhibition Center makes Vasco da Gama Shopping Center the most efficient and safe place to leave your car during conference days. For lunch, we have a challenge for you. How about going around the world with the flavors of our restaurants? We guarantee you will be surprised by the offer.
And if you need to store your luggage, be aware that at Vasco da Gama Shopping Center there is a luggage storage service. And to never run out of battery on your mobile phone, we also have power banks at your disposal. All you need to do is borrow it from our Information Desk.
Publication
23 October 2019